Email Marketing Campaigns
Search Engine Optimization & Google Adwords Campaign
Marketing Communication Services
With over 20 years of print and web design experience in the Chicagoland area, we provide marketing consulting to help your company succeed in today's marketplace. We design websites using eCommerce solutions, WordPress and other responsive web designs to provide a new website for your company at a price that is within your budget. Redesign your old site or create a new website, we make sure your site will show up at the top of organic search engine ranks. Or kickstart your company's online presence with a Google Adwords or Google Shopping campaign to drive leads to your website. We also provide print design and create marketing items such as brochures, trifolds, direct mail postcards, logo design, email campaigns, print ads, business cards, promotional items and tradeshow displays at all at affordable price. We will also recommend advertising options based on your target audience. Our objective is to improve your company's communication with it's customers, target the right prospects, and ultimately increase your bottomline through higher sales achieved with effective marketing communications. Build your company's image pixel by pixel!
What We Do
Provide Marketing Communication Services to Grow Your Business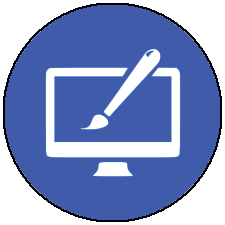 Responsive Web Design for All Devices
SEO
Lead Generation to Site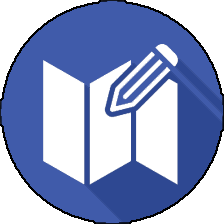 Direct Mail/EDDM Postcards
Business Cards/Brochures/Trifolds
Promotional Items
Tradeshow Graphics
Print Ads
Indoor/Outdoor Signage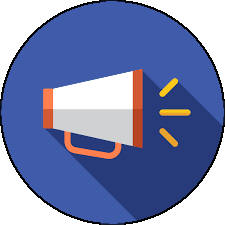 Email Campaigns
Google Adword/Shopping Campaigns
Social Media & Reviews
Buena Vibra Collective
"LAB Productions provides great incite and actionable results in a very timely manner. I had a great experience working with Lauren. She is very responsive and completes each task very effectively. Lauren also offers new cutting edge recommendations that have increased business for me. Highly recommend!!!"
Carly Sarna
Buena Vibra Collective
Adv Business Equipment
"Lauren has designed an attractive, engaging and informative web site. I found her knowledgeable and good at explaining Internet GeekSpeak to me and was helpful at making marketing suggestions. She is first web designer I would go back to and recommend to others."
– John Scrudder
Advantage Business Equipment
Restco Roofing Inc.
"Lauren from LAB Productions did a fantastic job of re-designing our website. She took it from a generic looking (did it myself) website to a professional looking one that we are proud to drive customers to. She was very responsive to our needs and gave us a lot of good advice on what layout would work best for us. She also assisted us in putting together our marketing pieces and setting up suppliers that could give us exactly what we were looking for. I highly recommend Lauren to anyone who is looking to grow their business and is in need of someone with a ton of knowledge to take charge and get things done. We could not be happier with our website and the speed in which it was completed as well as being completed within budget. We plan on using LAB Productions for future marketing as well as maintenance of our site."
– Craig Cechini
Owner, Restco Roofing Inc.
Dr Jeffery Clark Chiropractor
"Lauren was very informative and professional in the construction of our web site. She was helpful with design options and was timely with developmental changes that were needed. I would definitely recommend her and LAB productions to any business looking to improve their marketing."
– Dr. Jeff Clark
Owner, Clark Chiropractic
Atlas and Skyline Staffing
"LAB Productions has a keen understanding of there clients' needs – even more than the client understands, in many cases. They operate very well with little direction, and can build a strategy, plan, and execute independently. They are sensitive to budgetary restrictions and focused on providing great value. LAB Productions is always there when I need them."
Ken Burgdorf, VP of Sales
Prostatitis Organization
"LAB Productions provides service for us with some monthly detailed work. We are very pleased as it is timely and professionally done."
Mike Hennefent,
Prostatitis Foundation
President
Dr. Woods Music Emporium
"After struggling with our very unprofessional website, we had Lauren build us an amazing site. Not only is it easy to navigate and is very informative, but with her experience she was able to put into place a site that accurately describes what my business and passions are all about. Being very hands on and patient, she helped me with an area of my business that I was definitely failing in. Just today I received an e-mail and a new customer from our site!!"
Buddy Wiegelman, Owner
Dr. Woods Music Emporium
Palmers Garage Door Repair
"Lauren at LAB Productions created my website Palmers Garage Door Repair, made me business cards & invoices. I'm very happy with the services fair price & excellent service. Will continue using services. Highly recommend."
Dwayne Palmer,
Palmers Garage Door Repair
Owner
Let LAB Productions jumpstart your image and drive leads to your company today!